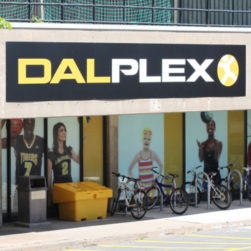 The Walktober Challenge is all about becoming aware of your activity level and ensuring a more healthy, active lifestyle by simply walking!
Dalplex invites you, member or not, to join the team! Everyone on the team is encouraged to track the number of steps they take throughout the course of a day with a pedometer or with a smart-phone app. The goal is to walk 10,000 steps a day.
Weekly prize draws will take place throughout the month and team members simply need to track and record their steps online to be entered for a chance to win.
At the end of the month, one lucky team member will win a grand prize gift card!
Group Type: Walking Group