Walkabout at Work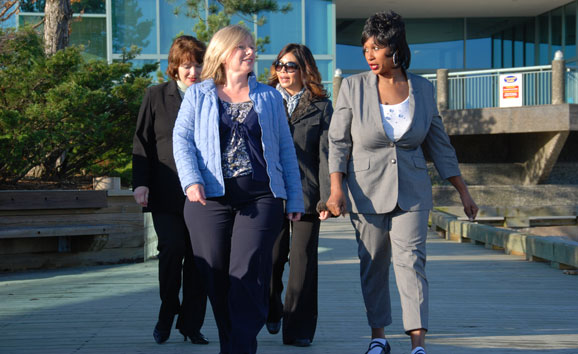 Want to help create a healthy and productive workplace? Walkabout at Work may be able to help. Part of Heart&Stroke Walkabout, this workplace program focuses on supporting and encouraging more walking while at work.
The Walkabout at Work program is free for organizations. The minimum time commitment for staff is two hours to participate in training and a commitment of approximately one hour per week to help implement activities. In return organizations receive:
A professional development opportunity for staff focused on facilitation and leadership
Access to a network of organizations and resources to support workplace walking programming
Updates on future programming and initiatives through the Heart and Stroke Foundation
Information and resources to lead a walking club; hold challenges, and environment supports and policy that may help employees be more active
All workplace leaders receive a leader handbook and an orientation to other tools to help create a walking workplace.
Get walking in your workplace
To learn more about how your workplace can be part of Walkabout at Work email us today
Be inspired
Learn about other workplaces, community members and schools who are participating in Walkabout.