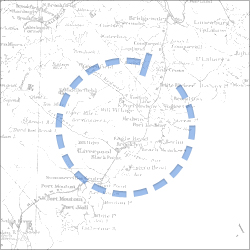 Joy Polley created this route.
Walked this Route
New Glasgow, NS
Time: 0.59 Hours
Distance: 2.81km
Steps: 3513 Steps
Difficulty: Easy
Type:
Notes: Samson Trail is located in the town of New Glasgow, and was transformed out of the old railroad tracks. There are many ways to access this trail and ample parking places as well. The easiest way to find the trail is to turn left down the road before you go across the bridge that takes you into the downtown area. Travel along this road till you come to a stop sign. On the other side of the sign is a small parking lot where you can leave your car and start on the trail.
Sorry, there was no activity found.