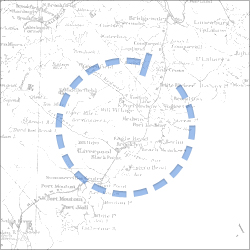 Jennalle Butcher created this route.
Walked this Route
New Glasgow, NS
Time: 0.58 Hours
Distance: 2.76km
Steps: 3450 Steps
Difficulty: Easy
Type:
Notes: A beautiful walking trail on New Glasgow's Riverfront. Starting from Carmichael Park, walking south on the trail under the George Street Bridge, through Rotary Park, and turning at the start of the Albion Trail, at the Cemetery (across from Crofters). Approximately 3km return. To extend the walk, continue walking the Albion Trail to Stellarton, or combine with the Sampson trail which runs North of George Street.
Sorry, there was no activity found.