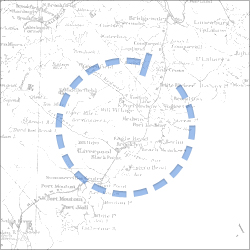 Jennalle Butcher created this route.
Walked this Route
New Glasgow, NS
Time: 0.2 Hours
Distance: 0.98km
Steps: 1225 Steps
Difficulty: Easy
Type:
Notes: A beautiful walking trail along the New Glasgow Riverfront. Starting from Carmichael Park, walking North to the end of the trail and back. A good beginner walk. Approximately 1km.
Sorry, there was no activity found.