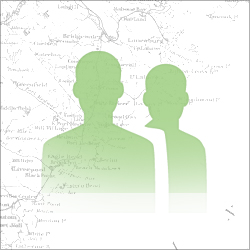 The VTVC was formed as a Valley walking club in 1996. It is a member of the Canadian Volkssport Federation (CVF) which is, in turn, a member of the International Volkssport Federation of Popular Sports (IVV).
Anyone can participate in a 'volksmarch' walk free of charge. Walks vary from 5 kilometers (km) to 42 km or more. Almost all walks with the Valley Trekkers are 5 and 10 km. Walks are rated on level of difficulty according to the type of terrain and elevation covered. The VTVC holds walks on Saturdays with occasional walks on holidays and Friday evenings based on an annual schedule. Walks are held regardless of weather.
All Participants register at the start of each walk and are asked to sign a waiver of responsibility for insurance purposes. Walk schedules are available by email from the club President.
Membership
For those who wish to join the VTVC, there is a $10 annual membership fee. The membership year is based on the calendar year and prorated for walkers who join during the year. There is also a $2 fee for each walk. These charges cover the cost of affiliation with the CVF, stamping supplies for each walk and insurance. Fees are set at the Annual General Meeting, held each November. Achievement Record Books, for recording Events and Distances walked, are $7 each.
Contact information: (902) 678-8278